You may have heard Christians using the phrase "I'm a born again Christian", and you may be wondering what in the world does that mean? You aren't alone. A Jewish Pharisee named Nicodemus visited Jesus secretly, at night, to ask Him this very question. You see, Nicodemus had to visit Jesus in secret because the Pharisees were some of Jesus' more outspoken critics. Jesus threatened their authority and power so they were constantly trying to "trick" Him so as to prove Him false and to condemn Him to death. But Nicodemus, a Jewish Pharisee, must have heard Jesus speak and perhaps even saw Him perform some of His many Miracles, and began to wonder, could this be THE JEWISH MESSIAH that the Prophets all spoke about? Nicodemus, not wanting to be seen by his own group of Jewish Pharisees, went to Jesus under the cover of darkness to ask Him questions that had been burning on his heart. Jesus' response was quite shocking and perplexing to Nicodemus.
John 3: Now there was a man of the Pharisees, named Nicodemus, a ruler of the Jews; 2 this man came to Jesus by night and said to Him, "Rabbi, we know that You have come from God as a teacher; for no one can do these signs that You do unless God is with him."

3 Jesus answered and said to him, "Truly, truly, I say to you, unless one is born again he cannot see the kingdom of God."
This completely confused the old Pharisee. The Jewish people did NOT believe in reincarnation, which is something that the pagan religions taught. Without the pagan idea of reincarnation, how could one be "born again?". Apparently the concept of reincarnation was later introduced into Judaism in the 8th century when it began to be adopted by the Karaites [a sectarian Jewish group] (possibly, it has been suggested, under the influence of Islamic mysticism). As a Pharisee, Nicodemus DID BELIEVE in a LITERAL FUTURE Resurrection of the dead during the Messianic Age. But he did NOT understand how a person could be born a 2nd time outside of the pagan ideology of reincarnation.
Jesus' response to Nicodemus was DEFINITELY not expected. Jesus said to Nicodemus, UNLESS one is "born again", one cannot SEE the Kingdom of God, meaning one cannot ENTER the Kingdom of God. What in the world was Jesus talking about? Nicodemus, thinking physically, as we all do, was very confused. How in the world can a person be born a 2nd time? It's not possible for an OLD MAN (or woman) to re-enter his mother's womb.
Jesus then goes on to detail this born again experience. The phrase "born again" in the Greek is "gennao anothen" which in straight English means "born from above.". It does not actually translate into "born again" but "born from above" meaning born of God.
John 3: 5 Jesus answered, "Truly, truly, I say to you, unless one is born of water and the Spirit he cannot enter into the kingdom of God. 6 That which is born of the flesh is flesh, and that which is born of the Spirit is spirit. 7 Do not be amazed that I said to you, 'You must be born again.'8 The wind blows where it wishes and you hear the sound of it, but do not know where it comes from and where it is going; so is everyone who is born of the Spirit."
Now Nicodemus is thoroughly confused. What in the world is Jesus talking about? Jesus explained to the old man that unless one is born of WATER AND SPIRIT, one cannot enter the KINGDOM of GOD. Jesus isn't speaking PHYSICALLY, He's speaking spiritually. Jesus is speaking about the indwelling of the Holy Spirit. We can think of God's Holy Spirit as God's "seed", as God planting HIS SEED inside of believers. This is what it means to be BORN AGAIN (FROM ABOVE). Nicodemus couldn't understand this because it requires having the indwelling of the Holy Spirit to understand SPIRITUAL concepts.
John 3:9: Nicodemus said to Him, "How can these things be?" 10 Jesus answered and said to him, "Are you the teacher of Israel and do not understand these things? 11 Truly, truly, I say to you, we speak of what we know and testify of what we have seen, and you do not accept our testimony. 12 If I told you earthly things and you do not believe, how will you believe if I tell you heavenly things?
But even WITH God's Spirit, there has been some debate as to what Jesus was referring to when He said "born of water and the spirit". Some interpret the "water" to mean water baptism, others interpret it to mean a physical birth (water/amniotic fluid), and still others interpret the "water" to mean the "washing of the water of the Word".
The problem with interpreting "water", in these verses, as water baptism is that the Sacrament of Christian Baptism had NOT been established at this point. Also, the thief on the Cross was SAVED by Jesus and did NOT experience a Christian water Baptism. Jesus was NOT referring to water baptism, which isn't necessary for salvation.
Although water Baptism isn't necessary for salvation, it is important because it's an outward SIGN of an inward TRANSFORMATION. It is also considered an act of faith, of obedience, and of repentance. In a way, water baptism is like physical circumcision was to the Jews. The apostle Paul links water baptism to circumcision in Colossians 2:11-12.
Colossians 2: 11 and in Him you were also circumcised with a circumcision made without hands, in the removal of the body of the flesh by the circumcision of Christ; 12 having been buried with Him in baptism, in which you were also raised up with Him through faith in the working of God, who raised Him from the dead.
Water Baptism is an OUTWARD sign of the INWARD spiritual circumcision of the HEART. Water Baptism SYMBOLIZES BURYING our OLD SINFUL SELVES in a WATERY GRAVE, and coming up NEW, BORN from ABOVE, a totally NEW CREATION in Christ with the IMPLANTATION of God's Holy Spirit. But this RENEWAL of the heart, of the mind, comes via the work of the Holy Spirit and is something that is done INSIDE of a person, not on the outside. Water Baptism is supposed to be a SIGN of the inward transformation of heart. It is possible for a person to receive a water baptism and not really believe in the Saving work of Jesus Christ on the Cross. When this happens that person is just "getting wet". It's the Baptism of the Holy Spirit that makes one "born again" (born from above), that SAVES. In fact, in Acts 8:9-23 we see a magician named Simon Magus who was fascinated with the power of the Holy Spirit that was manifesting through the Miracles being done by the Disciples. Magus was baptized with water, but when he tried to purchase the power and authority of the Holy Spirit with money, Peter rebuked him and declared that Magus was in the 'bondage of iniquity' and that his heart was NOT right before God. God looks at the heart.
As we saw above, Jesus was telling Nicodemus that the ONLY WAY for a person to ENTER the Kingdom of God is for them to be SPIRITUALLY REBORN, or more literally "born from above/God". Jesus then likens the Holy Spirit to the Wind, that it's the UNSEEN FORCE that goes "where it wishes", and that we do NOT know where it is going. Like the wind, the Holy Spirit cannot be SEEN, but also like the wind, the EFFECTS of the HOLY SPIRIT CAN be SEEN. Those who have God's Holy Spirit should bear VISIBLE "fruit" (love, joy, peace, longsuffering (aka patience), kindness, goodness, faithfulness, gentleness and self control).
God's spirit is like the wind in that HE (God) goes where HE wants to go and HE chooses whom HE wants to choose to ENTER the kingdom of God. In-fact, the Hebrew Word for Holy Spirit, Ruach, is also the Hebrew word for wind! Jesus is introducing the idea of predestination. What is predestination? Well, Jesus tells us that those who BELIEVE IN HIM (JESUS) were CHOSEN by GOD to be part of HIS FAMILY (born from above (GOD) to RECEIVE the IMPARTATION of HIS Holy Spirit) before the foundation of the world. Does this mean that God only loves some people or that He only wants certain people to be in His family? No, God loves ALL people (John 3:16), but NOT all people LOVE GOD. Romans 8 explains the doctrine of "predestination" in terms that we can understand. God tells us that He chose His family before the foundation of the world based on HIS FOREKNOWLEDGE. What this means is that God KNEW who would BELIEVE in HIS SON JESUS as the Messiah and Savior, and who would not…BEFORE the world was created, before a single individual was born on earth. God's FOREKNOWLEDGE enables HIM to CHOOSE or PREDESTINE those who will be born from above into HIS FAMILY.
Ephesians 1:5: Blessed be the God and Father of our Lord Jesus Christ, who has blessed us with every spiritual blessing in the heavenly places in Christ, just as He chose us in Him before the foundation of the world, that we would be holy and blameless before Him. In love 5 He predestined us to adoption as sons through Jesus Christ to Himself, according to the kind intention of His will, 6 to the praise of the glory of His grace, which He freely bestowed on us in the Beloved.
Romans 8: 29 For those whom He foreknew, He also predestined to become conformed to the image of His Son, so that He would be the firstborn among many brethren; 30 and these whom He predestined, He also called; and these whom He called, He also justified; and these whom He justified, He also glorified.
We understand that to be "born again", or more accurately "born from above", which is a NECESSARY REQUIREMENT to ENTER the KINGDOM OF GOD (HEAVEN), a person MUST RECEIVE the impartation of God's Holy Spirit.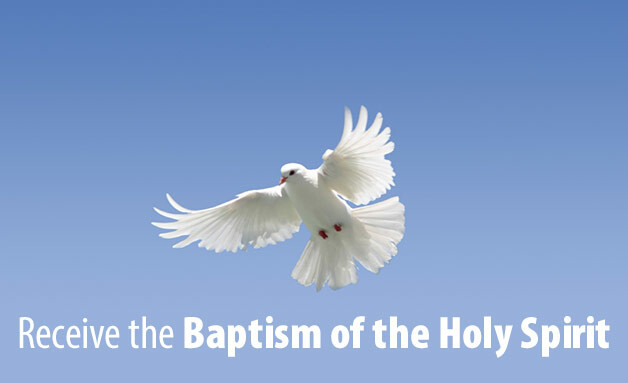 The ONLY WAY to receive the impartation or "Baptism" of the Holy Spirit is to RECOGNIZE and REPENT of all our sin, to then BELIEVE that the BLOOD of the LORD JESUS CHRIST was shed for the FORGIVENESS of SIN and to receive Jesus' Sacrifice on the CROSS as the ATONEMENT for ALL of our sins. We need to then BELIEVE that HE ROSE AGAIN in VICTORY over death and is seated at the right hand of the Father, in GLORY. Once a person believes this with all of their heart, then they RECEIVE the IMPARTATION of the Holy Spirit, and they are "born again", or born from above, and are part of God's FAMILY!
Although this apparently is highly debated, I personally believe that the Baptism spoken of in Acts 2:38 is the Baptism of the Holy Spirit, not water baptism. Some teach that water baptism is necessary for salvation; however, the Bible tells us it is by Grace that we are saved and NOT by works so that no man can boast (Ephesians 2:8). Likewise, how do those who believe water baptism is necessary for salvation explain the thief who hung on the Cross with Jesus, who was told "I tell you, today you will be with me in Paradise"? Also, there's the story about the first Gentile believer, the Roman Centurion Cornelius, who VISIBLY received the Holy Spirit in the same DRAMATIC manner as the Disciples BEFORE he was baptized with water? Jesus said we must be born of water (Living water) and of Spirit to see (enter) the Kingdom of God. In Matthew 3, John the Baptist EXPLAINS the difference between BAPTISM of water (for repentance) and BAPTISM of the HOLY SPIRIT (for salvation).
The Holy Spirit is a GIFT from GOD to ALL BELIEVERS! Holy Spirit is our teacher, guide, and our comforter, and when we DIE to SELF, meaning when we REFUSE to give into our own selfish ambitions and instead give our lives completely over to God for Him to direct our paths, to choose our destiny, to guide us into all truth, the Holy Spirit will lead us in paths of Righteousness for His Namesake (Psalm 23). Jesus said that we must be born of Water and of Spirit in order to ENTER the Kingdom of God. God's Spirit is also known as LIVING WATER…and is the source of ALL LIFE. If you've received the impartation of the Holy Spirit, then you are "born again", or "born from above", meaning that you are BORN into the FAMILY of GOD. If you've done this, then you probably want to receive a water baptism (if you haven't already) as an outward sign of your inward transformation and commitment to Christ. The Holy Spirit is our DEPOSIT or our GUARANTEE that we will enter the KINGDOM OF GOD..and someday, God will REDEEM not only our SPIRITS but also our BODIES…the REDEMPTION of the FLESH, our BLESSED HOPE.
WELCOME TO THE FAMILY! 😊